The dark is generous.

Its gift is concealment: our true faces lie in the dark beneath our skins, our true hears remain shadowed deeper still. But the greatest concealement lies not in protecting our secret truths, but in hiding from us the truths of others.

The dark protects us from what we dare not know…
… can always come back.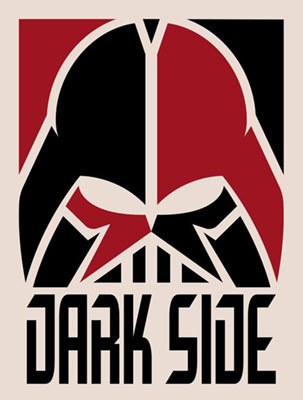 J'emprunte un passage de l'introduction du livre (tiré du film) Revenge of the Sith. Et pour faire suite à l'analogie, tel Anakin à la fin de Return of the Jedi, j'effectue un retour du "bon côté".
Au cas où j'ai été trop subtil, je recommence à blogger, mais de façon plus modeste. Je reste réaliste et je ne crois pas être capable de fournir au même rythme que j'ai déjà eu, du moins, pour l'instant.
P.S. Voici où j'ai trouvé l'image de Darth Vader.
P.P.S. Si vous voulez voir d'autres images inspirées de Star Wars (aka Fan Art, etc.) voici une site intéressant: Lien 1 | Lien 2